Simona Bedroom Set
Colors:
Sizes:
Wardrobe 6 Door: L.272 D.54 H.210 cm
Wardrobe 4 Door: L.181 D.54 H.210 cm
Bed 160: L.167 D.205 H.114 cm
Bed 180: L.187 D.205 H.114 cm
Mirror: L.90 H.60 cm
3 Draws Dresser: L.116 D.43 H.76 cm
Night Table: L.50 D.43 H.50 cm
To purchase or to find out more information on this product please call one of our UK Stores
Bilston: 01902 404 200
THANKS…
A bedroom is the most personalized room of all the rooms in the house. A bedroom also reflects a touch of one's personality. This Sissy 5 Piece Bedroom Furniture Set, providing a noble stands for your Cream finish Italian bedroom collection. High gloss Cream finishes looks stunning; also available in Walnut color stunning Italian bedroom furniture sets.
6 item Bedroom Set
available in 2 colours, cream colour or walnut colour
The Bedroom Set The tasteful, classically styled furniture creates an
atmosphere that recalls the past.
A warm and timeless period, rich in antique traditions is evoked by the pieces,
which are individually customized in size and style. lacquered in high gloss.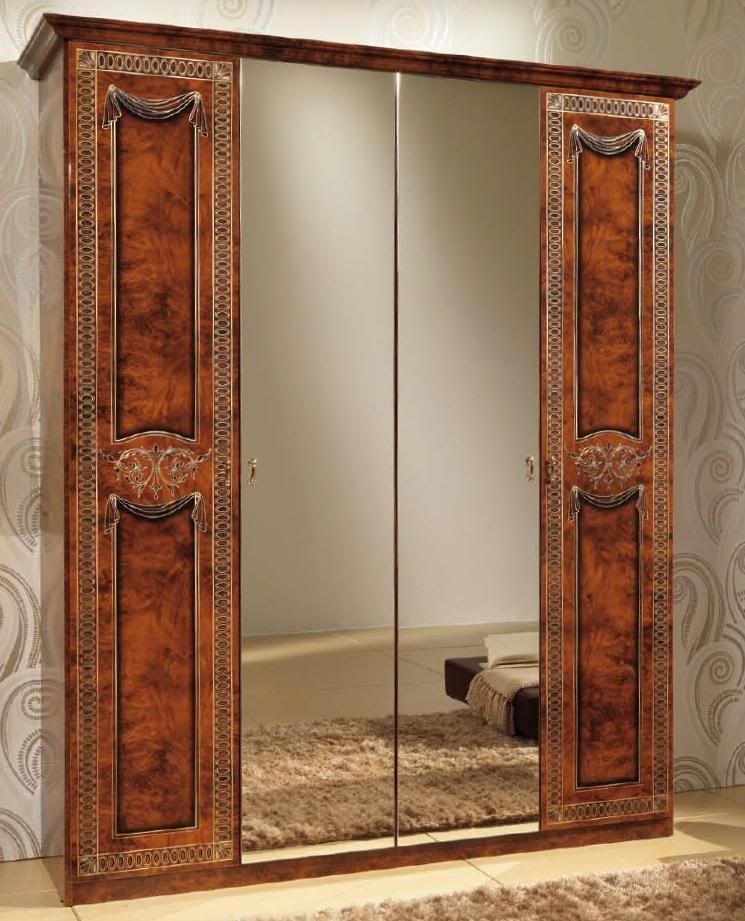 the walnut bedroom picture shows a 6 door wardrobe
the price of the bedroom set is with a 4 door wardrobe.
The Bed it is a Bed Frame Only
The Bed Frame is a italian 5.3 foot
The Bed Frame is adjustable to fit a double mattress
or a king size mattress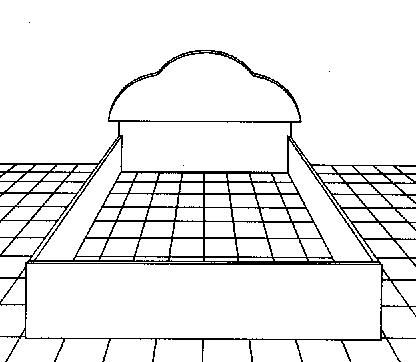 it does not come with a base or mattress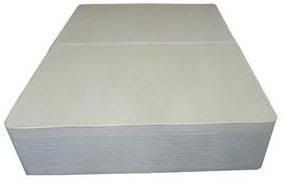 a base is £90 extra for a double and £99 extra for a king size
or you can choose slats instead of the base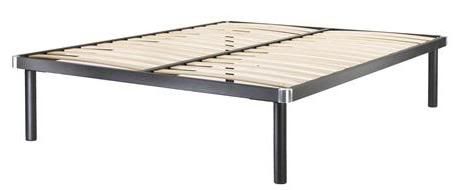 the slats are £190 extra
the slats are 5 foot wide
can you measure that it does go up your stairs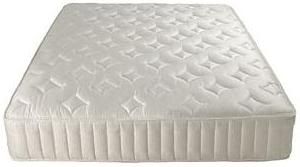 a mattress start from £139 TO £450 for double
and £159 TO £500 for a king size
a base and mattress
start from £169 TO £550 for a double divan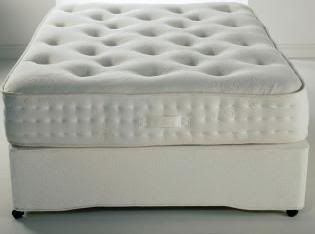 a base and mattress
start from £199 TO £600 for a king size divan
The Bed Frame is adjustable to fit a double mattress
or a king size mattress
The Bed Frame is adjustable to fit a double mattress
or a king size mattress
1x Bed Frame size: L:179.5cm x D:211cm x H:110cm
1x Dressing Table size: L:102cm x D:45.5cm x H:75.5cm
1x Mirror size:L:92cm x D:6cm x H:96.5cm
2x Bed side table size: L:45cm x D:35.5cm x H:46.6cm
1x 4 Door wardrobe size: L:174.5cm x D:54.7cm x H:210.7cm
The Dresser and Bed Side Cabinets come assembled.
The bed frame and wardrobe come flat pack
they requires fitting.
we offer a professional delivery only service and
a professional delivery & fitting service at an affordable price
Please send us a email for a delivery only quotation
or a delivery and Fitting quotation
and please let us know if you need a base only,
or slats only or mattress only .
or base and mattress
or slats and mattress.
please ask before buying the stock availability of this item
as we may have to order this item
and it can take 4-8 weeks to come in.
can you please measure your bedroom
to make sure this bedroom set can fit
you also can buy the bedroom 6 item set with a 6 wardrobe
instead of a 4 door wardrobe
the 6 door wardrobe will cost £300 extra
6 door wardrobe size L:255.5cm x D:54.7cm x H:210.7cm
Thank you for Looking.
Sofia Bedroom Set:
3 Door Wardrobe: L.270 D.63 H.210 cm
2 Door Wardrobe: L.182 D.63 H.210 cm
3 Draw Dresser: L.118 D.46 H.82
Night Table: L.60 D.43 H.36 cm
Bed: L.162 D.203 H.121 cm
Mirror: L.80 H.110 cm
To purchase or to find out more information on this product please call one of our UK Stores
Bilston: 01902 404 200
THANKS…
For more information on this product please call one of our UK Stores
Bilston: 01902 404 200
THANKS
Stella 4 Door Wardrobe
Colour Available:
Black and Gold
Beige and Gold
Size: L.169 D.53 H.223 cm
For more information on this product please call one of our UK Stores
Bilston: 01902 404 200
THANKS
Stella 6 Door Wardrobe
Colour Available:
Black and Gold
Beige and Gold
Size: L.251 D.53 H.223 cm
For more information on this product please call one of our UK Stores
Bilston: 01902 404 200
THANKS
Stella Night Table
Colour Available:
Black and Gold
Beige and Gold
Size: 203*180 cm
For more information on this product please call one of our UK Stores
Bilston: 01902 404 200
THANKS
Stella Bedroom Set
Colour Available:
Black and Gold
Beige and Gold
Sizes:
6 Door Wardrobe: L.251 D.53 H.223 cm
4 Door Wardrobe: L.169 D.53 H.223 cm
Bed: 203*180 cm
Night Table: L.50 D.37 H.49 cm
Vanity Dresser: L.150 D.43 H.76 cm
Double Dresser: L.150 D.43 H.76 cm
Mirror: L.110 H.108 cm
For more information on this product please call one of our UK Stores
Bilston: 01902 404 200
THANKS
Stella Vanity/Dressers
Available colours:
Black and Gold
Beige and Gold
Size: L.150 D.43 H.76 cm
For more information on this product please call one of our UK Stores
Bilston: 01902 404 200
THANKS
Stella Mirror
Colours Available:
Black and Gold
Beige and Gold
Size: L.110 H.108 cm
For more information on this product please call one of our UK Stores
Bilston: 01902 404 200
THANKS
Stella Night Table
Colour Available:
Black and Gold
Beige and Gold
Walnut
Size: L.50 D.37 H.49 cm
For more information on this product please call one of our UK Stores
Bilston: 01902 404 200
THANKS